Welcome to Boukoku no Siegfried ~Das Nibelungenlied~ Wiki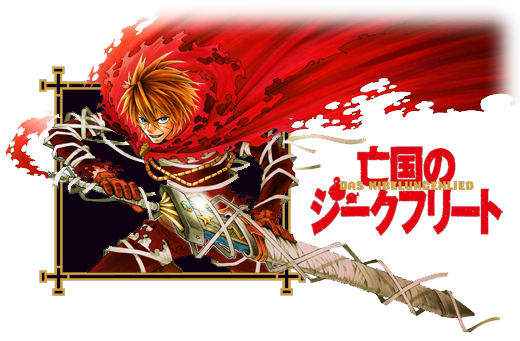 Manga Guide • Characters • Administrators • Recent Changes • New Photos • New Pages • Help Wiki
Welcome to the Boukoku no Siegfried ~Das Nibelungenlied~ Wiki, a Wiki dedicated to everything about the manga Boukoku no Siegfried ~Das Nibelungenlied~ that anyone can edit. Please help us by creating or editing any of our articles!

We currently have 655 edits to 51 articles and 122 images on this wiki.
Introduction
Based off of The Song of the Nibelungs comes a manga about bravery, honor, and heroism.
"Knight"...the title given to powerful warriors who possess power, wisdom and class. Each knight holds onto certain beliefs which defines their knighthood, known as "honor". This story focuses on the Stolz Ritter (the Knight of Pride), Siegfried, and his journey, along with his Berühmte (sword), Balmung. As the last of his people, Siegfried will stop at nothing until he becomes a legendary knight whose story will last eternity. If his legend lives on forever, then so will the memory of his people...and that is his sole reason for going on.
Affiliates
If you would like to become an affiliate of Boukoku no Siegfried Wiki, contact us.